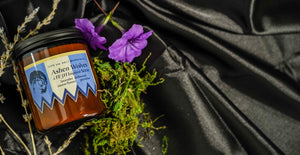 hand whipped. every time.
check out our whipped body soaps!
shop now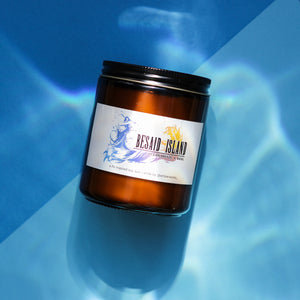 gamer smells… but good
ever wanted to know what your favorite video games smelled like? eh, probably not, but you can anyways! emberworks is bringing you unique scent combinations in an affordable, hand poured soy wax candle. light up and game on.
Shop All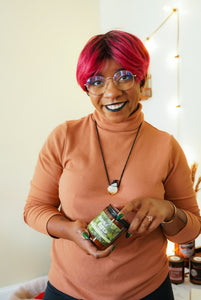 the flame behind emberworks
hi, there! 👋🏾 i'm ashe, a black, non-binary nerd and the creator of emberworks. i stumbled upon while seeking a new creative outlet for myself, and quickly became totally hooked! i knew this would be an amazing way to express my creative passions for graphic design, but i wanted to find a way to make my scents special. i simply turned to where my current passions already laid: gaming! paying homage to a hobby that's been a part of my life since childhood i started getting inspired by my favorite video games and anime to create these unique scent combinations. i hope to continue handcrafting these 100% soy wax candles so everyone can find a scent that they'll love.
SHOP NOW
candle commissions
give the unique gift of a specialized candle to commemorate your next event, celebrate your team, or thank your guests for being a part of a special day! 🧡
request a commission